On January 31st I was lucky enough to get to go see Kim Harrison at a dinner and then her signing afterward.  DFW Tea Readers put on a special dinner before the signing.   I always enjoy the ladies from DFW Tea Readers and if you ever get a chance to go to one of their Dallas area events they are worth the fair price.  I don't have any photos of the dinner because I was distracted.  The noise in the restaurant was a bit overwhelming.  I tried to record pieces of the Q&A at the dinner, but it didn't work out very well.  The noise level was an uncontrollable and unfortunate aspect that was certainly not DFW Tea Readers fault.  It just happened and we couldn't hear a damn word anyone said.  All in all it was still a fun time.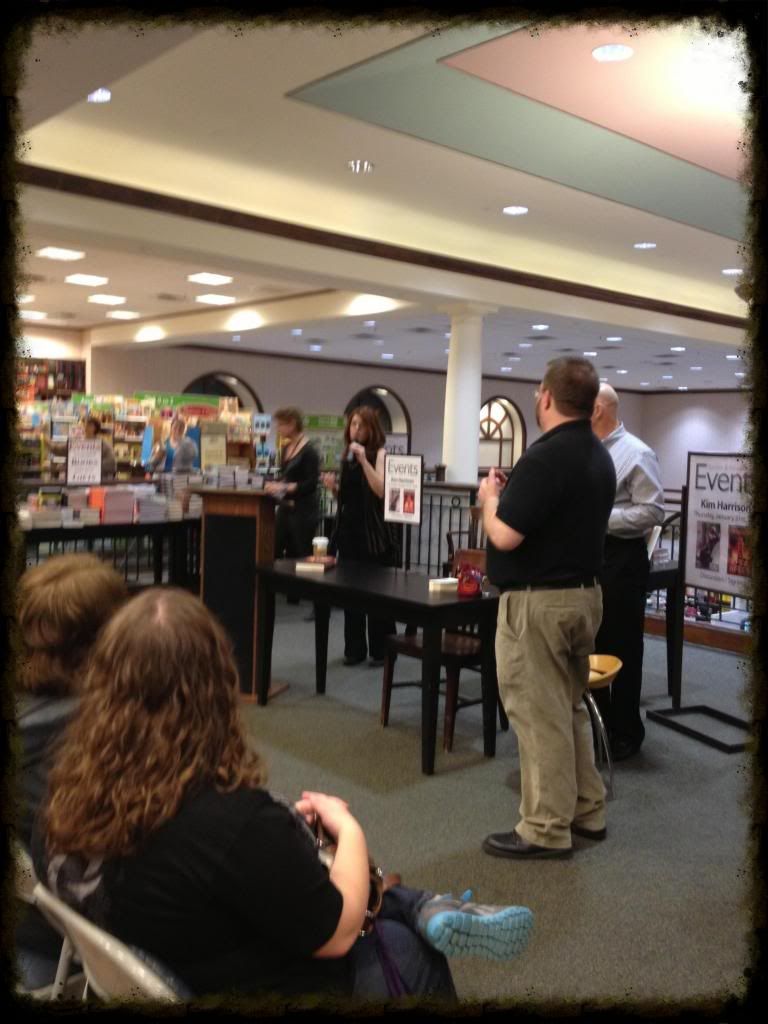 After the dinner we walked next door to Barnes & Noble to the signing.  It was mentioned that we were close (not sure if we passed it by the end) to breaking a record for most attendees to a signing in this store!  (GO KIM)
I was lucky enough to have Aimee and my mom attend this event with me!


Me and KIM HARRISON!  *awesome*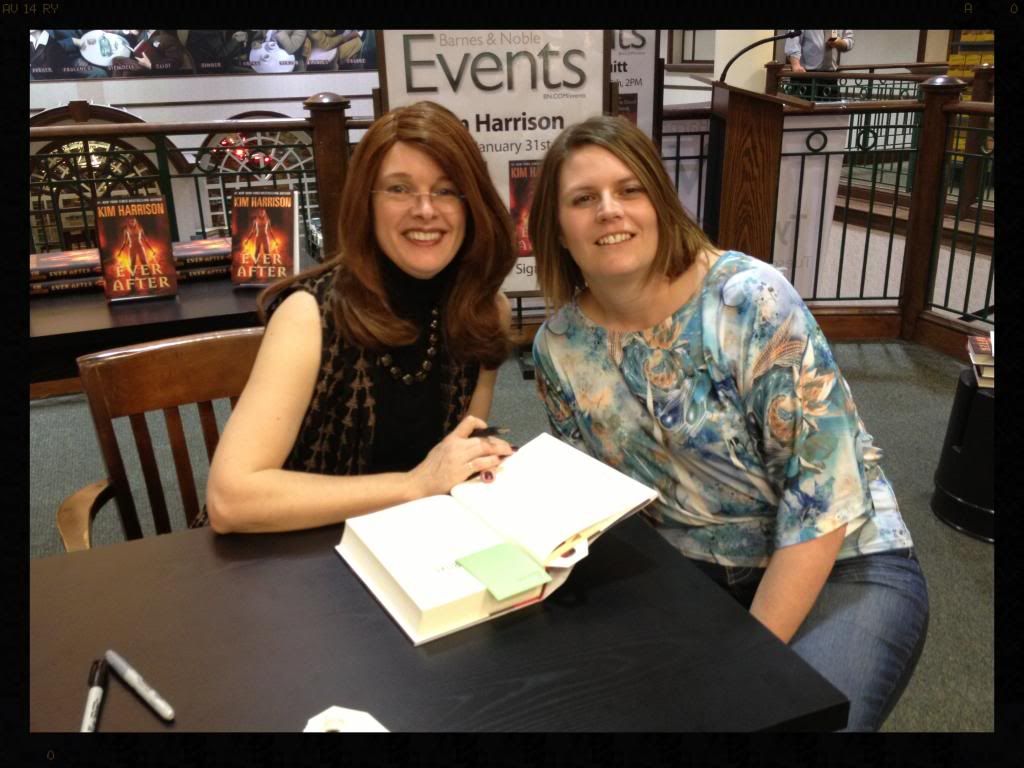 Aimee and Kim Harrison
What kind of luck is that both of our eyes are closed???  LOL
Me, Kim, Aimee, and Mom!
Kim's husband was also at the dinner and signing.  He was so awesome and loved talking about Kim's work and reactions she had while writing.  It was such a sweet thing to see!  Kim – he is a keeper!
There was also a surprise appearance from Vicki Pettersson!  *squee*  So we took the opportunity to stalk her as well and she was kind enough to take a photo with us!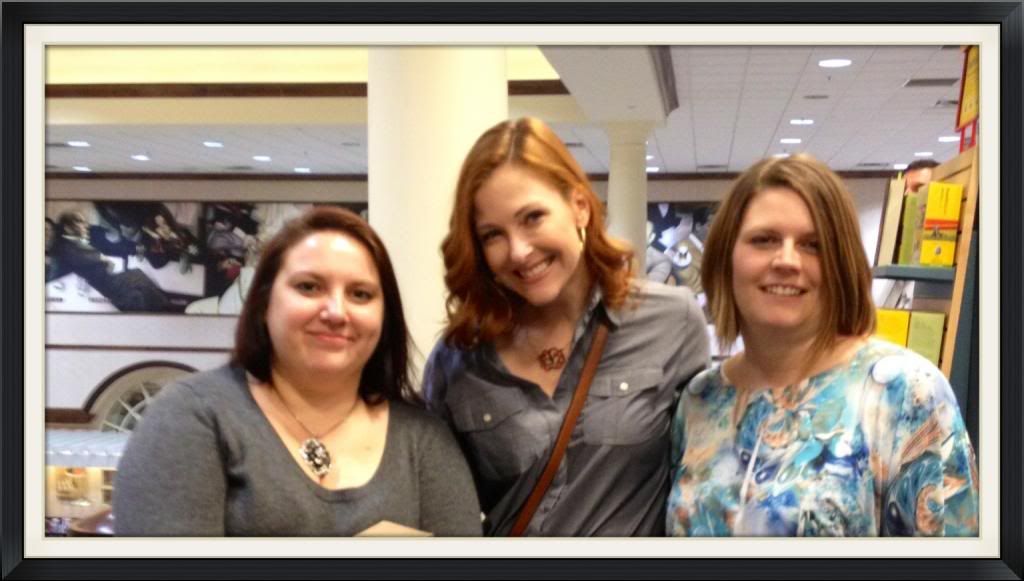 Review of Ever After to come soon!!