First off…I want to say that I know I normally stick to the short & sweet reviews.  However, the way I reviewed this book is slightly different.  I focused more on the series as a whole and they factors that make this one of my favorite series.  It is very hard not to give spoilers with a series of this depth and complexity.  That factored into my decision.  So.  It is a long review (for me).  =)
Book Review:
Mortal Ties by Eileen Wilks is the ninth book in the Lupi series.  The Lupi series by Eileen Wilks  is one of my all time favorites.  It has a very strong Urban Fantasy feel, but is titled a Paranormal Romance.  I think this is partly because of the deep world building.  Eileen Wilks has created a truly exciting and clear world in this Lupi series.  Eileen Wilks makes you feel as if the world she created is your world.  Several key factors in this series is why it's at the top of my list.
The first reason – Character Growth. Often I read a series and by the 5th or 6th book the stories are still great, but the characters are stagnant.  The character might be well developed, but they are almost frozen in life.  Not growing, not progressing, just existing.  NOT this series.  Every book in this series the characters are flowing with the story.  The story is not simply moving around them.  They are changing with it.  I believe this is partially why these book feel so realistic.  Rule and Lilly have been through many changes and this book is no exception.
The second reason – World Building.  It is just fantastic and keeps growing.  Every new book in this series adds a new element as Lilly and Rule learn more about the other races in the world and the lands they live in.  I don't want to give spoilers, so I won't say anymore.
The third reason – The Bad Guys!  They are truly evil doers of epic proportions.  You have an understanding of what makes them tick and the goals they possess.  Eileen has made you passionate about hating them.   These three aspects is what makes this series a forever keeper and one I will reread.
I also can't leave out my love for Rule and Lily.  Rule is my perfect Alpha.  Respectful, loyal, sexy, and deep just touches the surface of what I love about Rule.  He is willing to break rules to follow his heart.  Rule's life is complicated and demanding, but he never whines and always thinks about his pack and chosen.  Lily is his perfect counter-part.   Lily is just kick-ass.  She loves and fights with a passion that I can relate to and recognizes her own flaws.  The way Lily and Rule love, not only one another, but their families and friends is beautiful.  Mortal Ties did start out a little slow, but the second half was like entertainment crack.  Overall Mortal Ties left me hungry for the next book and consumed by the World of the Lupi.  I don't want to leave!  I would not try to read Mortal Ties as a stand alone.  This really is a series you don't want to miss.     Mortal Ties is a great installment in the Lupi series.
Blurb:
FBI agent Lily Yu is living at Nokolai Clanhome with her fiancé, lupi Rule Turner, when an intruder penetrates their territory, stealing the prototpye of a magical device the clan hopes will be worth a fortune–if a few bugs can be worked out . . .
But the protoytpe can be dangerously erratic, discharging a bizarre form of mind magic—and it looks like the thief wants it for that very side effect. Worse, whoever stole the device didn't learn about it by accident. There's a Nokolai traitor in their midst.
Lily and Rule have to find the traitor, the thief, and the prototype. One job proves easy when the thief calls them–and his identity rocks Rule's world. 
As they race to recover their missing property, they find Robert Friar's sticky footprints all over the place. Robert Friar–killer, madman, and acolyte of the Old One the lupi are at war with–an Old One whose power is almost as vast as her ambition to rock the entire world . . .
***
I rate Mortal Ties 4.5 out of 5 Bullets
***
***
To learn more about the author, Eileen Wilks, you may stalk her politely by checking out her:
***
***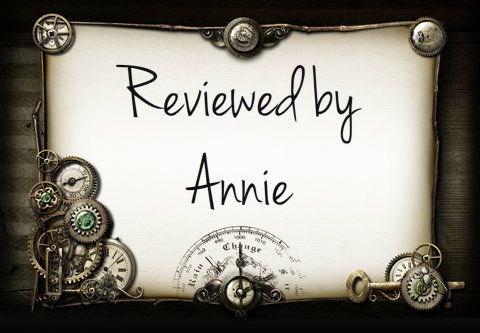 *I personally purchased
Mortal Ties
as a paperback so that I may keep it forever…and ever!  I received no compensation for this review.